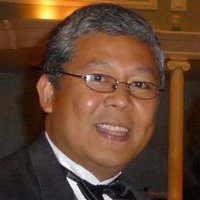 The Law Office of Felix Q. Vinluan maintains a diverse practice with special concentration in both immigration law and employment law.
Since 1999, it has been instrumental in the migration of hundreds of physical therapists, registered nurses, and other professionals, such as accountants, teachers, engineers, computer programmers, IT specialists, and other healthcare professionals, to work for US hospitals, nursing homes, employment agencies, schools, and other healthcare and business institutions.
The law office has likewise helped reunite families through the family-based immigration process. In addition, the firm has represented clients who have found themselves in removal proceedings.
In addition to its immigration practice, the law firm primarily focuses in employment law. It represents mostly employees, whether highly paid executives, office personnel, restaurant staff or domestic workers in issues involving wages, benefits, and discrimination or retaliation matters. It has likewise represented clients who have become victims of human trafficking. The firm's philosophy is premised on the protection of the individual's civil rights in the workplace and in combating any form of worker exploitation.
With an office conveniently located in Woodside, Queens, the law office likewise accepts other cases, such as matrimonial proceedings (divorce), landlord-tenant cases, wills and estate, incorporation, and all Philippine-related legal matters.
Please contact us to arrange for a consultation at our office.